FREE DOMESTIC SHIPPING ON ORDERS OVER $39
Warming Green Wheatgrass Winter Smoothie
As temperatures fall and the days grow shorter, it's often challenging to maintain a healthy smoothie routine. Those ice-cold smoothies that were so refreshing during the hot summer months can feel a bit jarring when there's already a chill in your bones.
The solution? Warm smoothies! Our warming winter smoothie has all the green goodness and yummy flavor you'd expect from your daily blender beverage—but at a temperature far more soothing during colder weather.
The secret to this nutritious smoothie is fresh, steamy green tea, which instantly transforms your experience from cold to cozy. And to make a good thing even better, our Organic Acacia Fiber Powder and tender cauliflower florets add a smooth creamy finish that takes this healthy breakfast to a whole new level of decadent. 
Ingredients:
1 cup pre-cooked cauliflower florets

1 cup kale or other leafy green

½ ripe banana

1 medjool date pitted and chopped

1 cup of hot brewed green tea (or other tea of your choice)
Directions:
Place cauliflower, apple, date, and Sari Foods powders in your smoothie maker. Add in a splash of cold water and splash of green tea.*

Blend on high for a minute or two until smooth

Pour into a cup and mix in the remaining green tea.
*Many blenders or mixers aren't designed to take hot liquids, so we absolutely recommend blending the ingredients cold and adding the hot tea afterward. Hot liquid may shatter your jug (if it's glass), or if not, pressure builds up inside the container and all your liquid can explode out when you open the lid—very messy, and not to mention dangerous!
Shop this recipe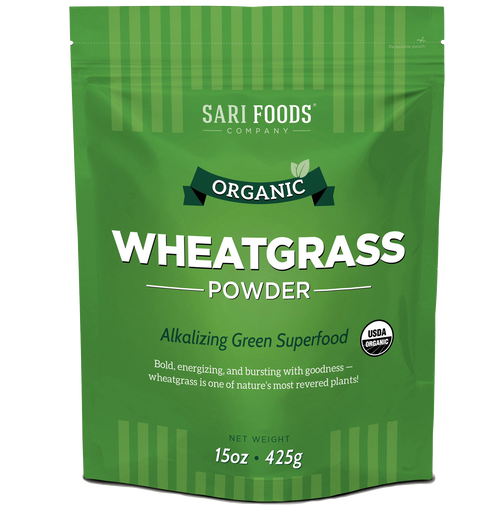 ✕