FREE DOMESTIC SHIPPING ON ORDERS OVER $39
Fruit Salad Smoothie Bowl
Whoever said smoothie bowls are just for breakfast? Our creamy green fruit salad smoothie bowl works equally well as a satisfying lunch treat that will keep you going strong until dinner. This recipe makes enough for two, so you can even invite a friend for lunch!
Frozen bananas give this bowl its smooth, ice cream-like texture—while spinach, wheatgrass powder, and spirulina provide a refreshing burst of lasting nutrition and lovely green goodness. 
Wheatgrass has become all the rage among health enthusiasts, but to get the most from your wheatgrass, it's important to choose a premium product. Unlike wheatgrass juice powders (where wheatgrass is juiced then dried to a powder), our Sari Foods Organic Wheatgrass Powder also preserves all of the fiber from the leaves, so you can enjoy this whole food as nature intended. 
You can rest assured that Sari Foods sustainably sourced wheatgrass is organically grown under strict USDA regulations and harvested at its nutritional peak. It's then hand picked, air dried, and gently milled the same day to preserve all of its precious nutrients. It's that commitment to freshness and purity that will make all the difference in this yummy smoothie bowl—and all your other green recipe adventures.
Ingredients:
2 cups coconut water

2 cups spinach

½ cup mango (plus extra for the fruit salad topping)

2 small frozen bananas 

1 heaping Tbsp

Sari Foods Organic Wheatgrass Powder

 

Toppings of your choice to make a fruit salad (we used blueberries, strawberries, mango, kiwi, coconut shreds, spinach, and chia seeds)
Directions:
Process all smoothie bowl ingredients in a blender until smooth, pour into two bowls, and arrange fruit salad ingredients on top. Enjoy!
Shop this recipe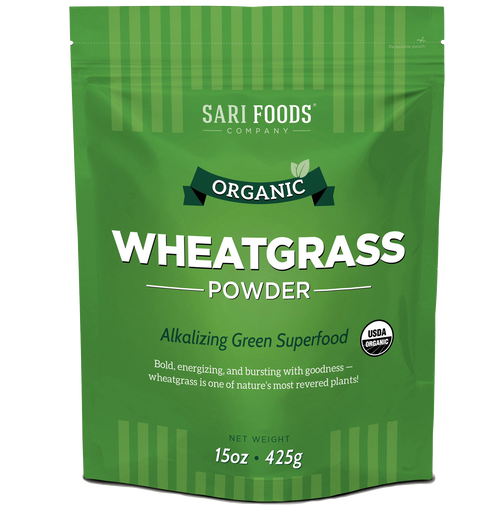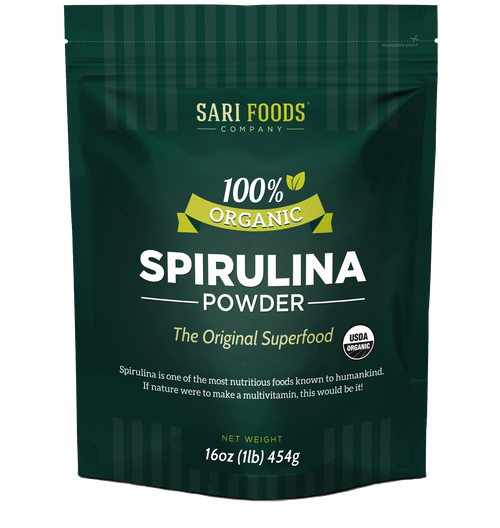 ✕