FREE DOMESTIC SHIPPING ON ORDERS OVER $39
Fresh Mango Salsa & Cilantro Turmeric Dressing
Our super simple salsa and dressing combo is a real treat for the tastebuds! 
With its sweet-n-spicy flavors and the vibrant colors of the fresh ingredients, this yummy salsa is sure to jazz up any meal or snack. We love the mango salsa with chips, but it also tastes delicious with fresh salads, tacos, wraps, and all your favorite Mexican-themed dishes. 
For an extra spicy kick of flavor, we've paired our salsa with a healthy, homemade dressing. Refreshing cilantro and earthy turmeric create a perfect balance of lightness and full-bodied flavor. Trust us, you're going to love this dressing on crisp summer salads and raw veggies. 
Both the salsa and dressing are great on their own—but when served together, the magic really starts to happen. This dressing and salsa team is so full of happy zing that your whole family will start making extra time for family dinners!
Ingredients:
For the dressing:
⅓ cup olive oil

2 handfuls cilantro

Juice of 1 lime

2 Tbsp red wine vinegar 

2 Tbsp water 
For the salsa:
1 cup mango, diced

½ cup red onion, finely chopped

1 red pepper, chopped

¼ cup cilantro, leaves finely chopped
Directions:
For the dressing:
Process all dressing

ingredients in blender until smooth and well combined. The consistency should be slightly runny so it can be easily drizzled over the salsa. Add a little more water if you need to.

Pour into a jar and set aside in the fridge to cool. 
For the salsa:
In a serving bowl, stir prepared pepper, onion, mango, and cilantro until all the ingredients are well mixed. 

Drizzle over the prepared cilantro dressing, and for optimal flavor, allow the salsa to rest in the dressing for 20 minutes before serving. 
The salsa can be stored in the fridge, covered, for up to three days (that is, if there's any left to store!). 
Enjoy!
Shop this recipe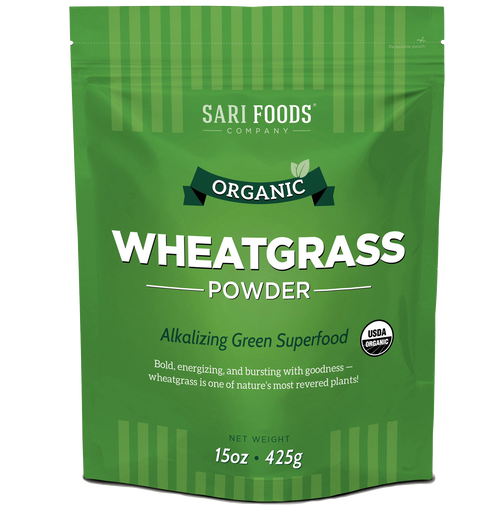 ✕